With a team led by Mark Iarusso, who brings over 12 years of experience in the industry, we specialize in designing, installing, repairing and rejuvenating septic systems which meet the needs of families and businesses. Our registered on-site water practitioners (OOWA) provide our valued customers with the tools and information needed to ensure the system works efficiently for 25 years. At Superior Environmental, we provide custom septic solutions that are cost-effective and last.
Design & Installation
When designing and installing your septic system, we work to best accommodate your needs by considering the size of your property and how often the system will be used. We understand the long-term effects of seepage and contamination on the environment, which is why we ensure that each of our designs is environmentally safe and responsible.
Repair & Rejuvenation
If a system has not been taken care of properly, it may need rejuvenation. We repair pump chambers and pumps, replace damaged or corroded tanks, upgrade tanks, replace distribution boxes and more. If you have concerns that your system is not functioning optimally, we also offer repair services.
Engineered eco-friendly septic systems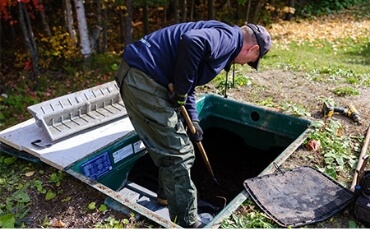 The most sustainable septic system available on the market today. These systems gently remove wastewater pollutants with natural, compostable filters. Learn more >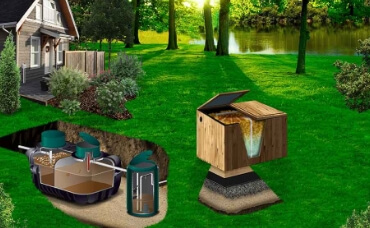 Advanced on-site wastewater treatment systems that offer high-quality treatment, low electricity usage, and system robustness. Learn more >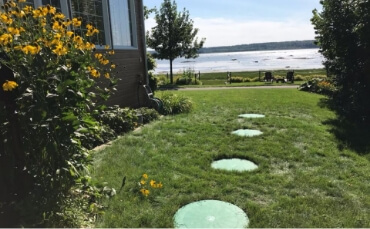 Advanced wastewater treatment solutions that have proven to increase water purification to a level significantly above world standards. Learn more >
Traditional leaching bed septic systems
Raised filter bed system
Imported course sand and stone with perforated piping
Used for smaller footprint and less demanding requirements. ie camps, cottages, 2 bedroom homes
Usually raised and requires a pump
Infiltrator quick connect chamber system
Excellent choice for homes and commercial buildings
Larger footprint
Better technology than stone and pipe beds
Can be gravity fed or pumped
Commercial Septic Systems
Commercial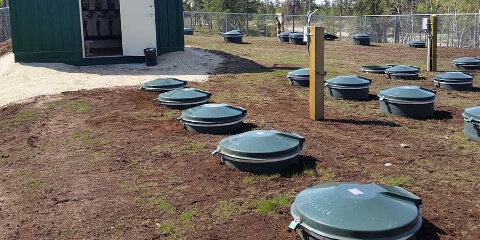 Our team of experts are trained in a wide range of commercial septic system services. We guarantee to find a solution for all your commercial septic needs. Contact us >